All our products are designed and handmade in Johannesburg, South Africa.
Need something unique? Speak to us.
Custom Design
We offer custom design solutions for specific needs. It's something we really enjoy doing, too. Whether it be custom lighting or furniture, drop us a mail with what you need.
Yes please! Let's talk.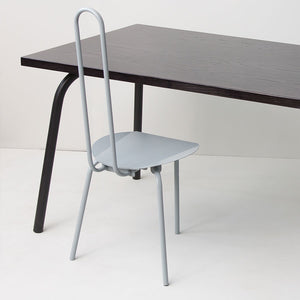 Lifetime Guarantee
Certain products have a lifetime guarantee, where at any point that product fails due to normal use, we will happily refurbish it free of charge. If the product cannot be refurbished, we will happily replace it for you.
Find out more
Location
Stores
ALWAYS WELCOME VIEWING ROOMS
FIRST FLOOR
17 COMMERCE CRESCENT
KRAMERVILLE
SANDTON
JOHANNESBURG
JOBURG OPERATING HOURS
MON TO FRI: 09:00 – 17:00
SAT: 09:00 – 15:00
ALWAYS WELCOME HERITAGE HOUSE
108 SHORTMARKET STREET
CAPE TOWN
GROUND FLOOR Gift Shop + Office
FIRST FLOOR | Showroom
CAPE TOWN OPERATING HOURS
MON TO FRI: 09:00 – 17:00
WEEKENDS & PUBLIC HOLIDAYS: 09:00 – 15:00
What our clients are saying about us
I just love my new "Don't come near me, I am working" space. I feel invincible when using it, and I doubt I can ever go back to a "naked" workspace.

ANDREW SPRAWSON
Your insistence upon uncompromising quality and craftsmanship is remarkable, and I feel it must be revered. 

Thanks again.

D VORSTER
Joe, this is precisely what I had in mind!!!!

NATASA GROENVELD